For device identification, SIGNAGELAB uses a unique name for each screen - DEVICE ID.
DEVICE ID provides a link between a specific device and a virtual screen structure.
You can create your own screen structure in the Manage Screens menu on the Categories tab.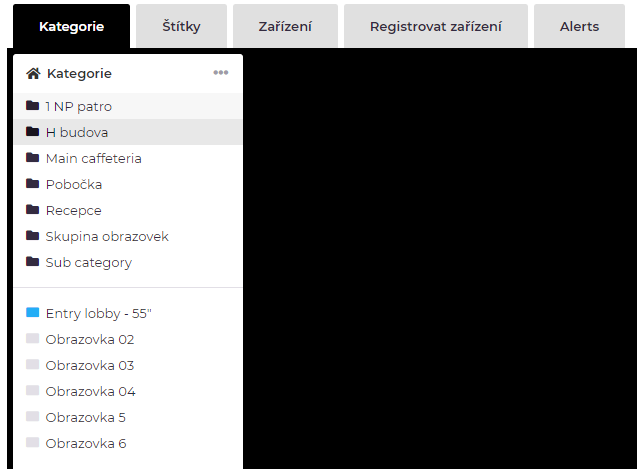 Within categories, you create the entire structure of your devices. Categories serve as "components", commonly representing, for example, branches, areas, or floors of a building, for example. Within Categories, you add Screens (blue / gray icon).
Device vs. Screen
The system works with two terms - Devices and Screens.
The device is a physical device - display, player. It has its serial number, etc.
The screen is a "virtual" representation of the device that content managers work with. No matter what Device is connected to the Screen, content is planned and published to Categories or Screens.
Assign Device to Screen
After successful Device registration, the device can be seen on the Devices tab:

Assigning a Device to the screen can be done either from this tab by clicking on that device and selecting an already prepared Screen: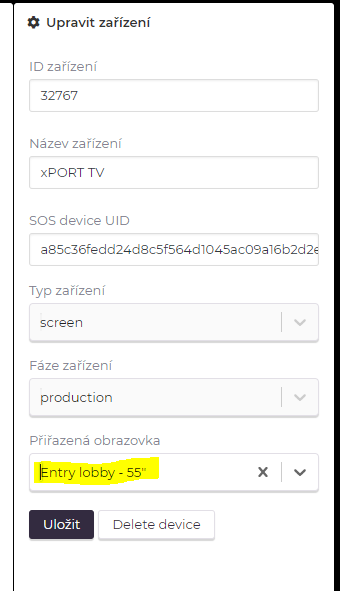 Or on the Categories tab, by clicking on the Screen: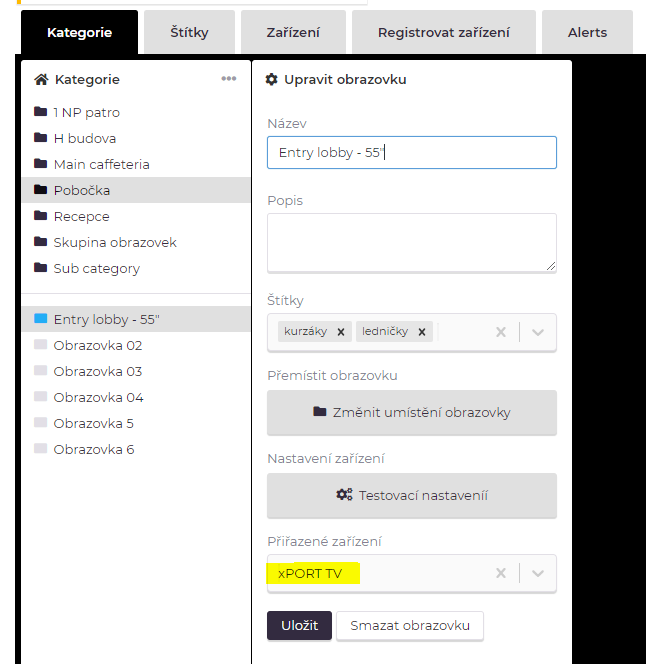 After saving, the content from the CMS that has been assigned to the Screen is linked to the device and the initial download of settings and content to the internal display memory will begin.