Data Feed allows to publish a base image and define areas that can be edited independently for each screen. The user interface is simplified so that subsequent changes can be made by the user without overall knowledge of the system and with minimal privileges.
First select the background image. You can choose from an existing library or upload a new one.
Přidejte plochy určené k editaci (Obrazek, Seznam Obrázků, Text, Seznam Textů)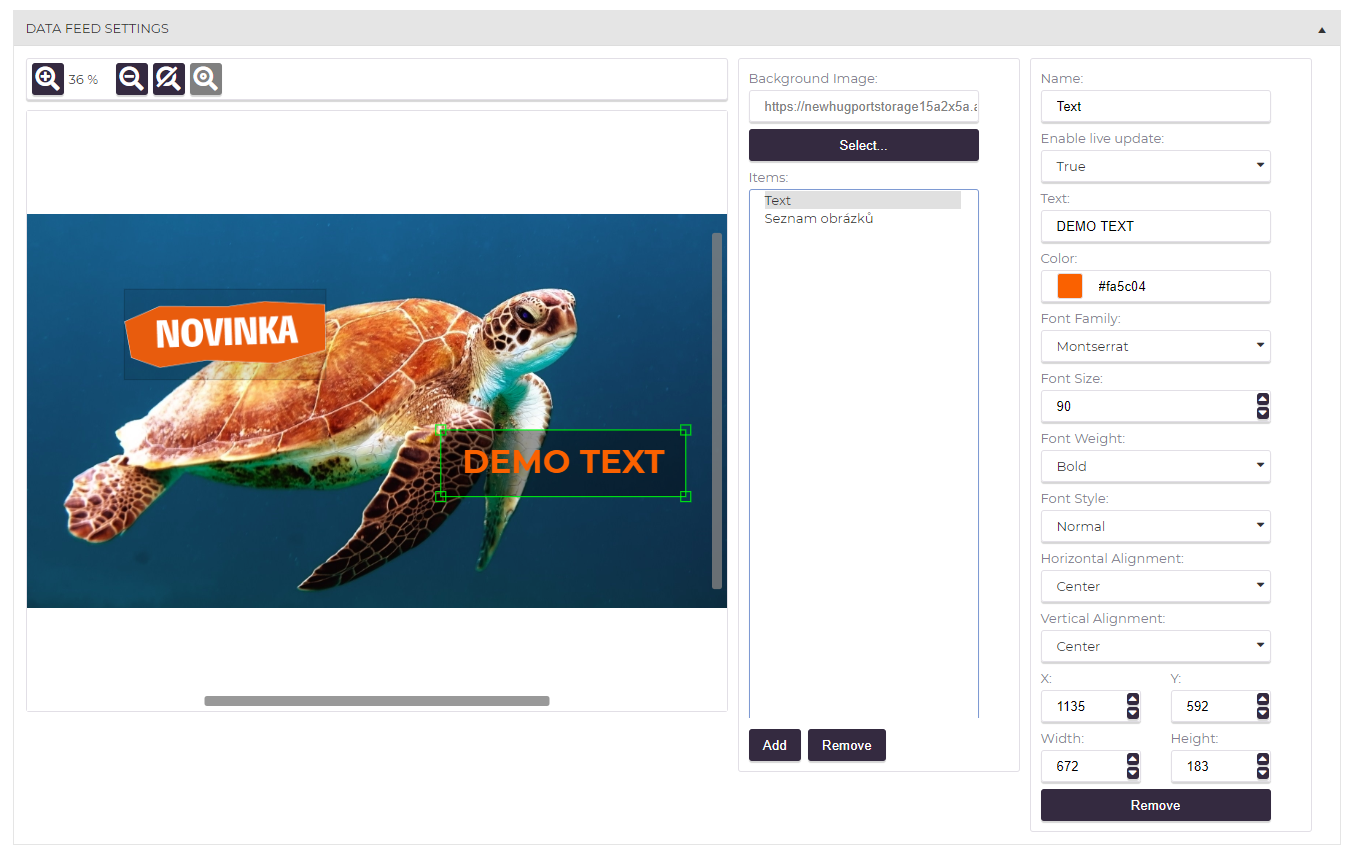 Publish your Data Feed to the screens.