Scheduling by calendar
For any post, you can set a publication date (either immediately or in the future):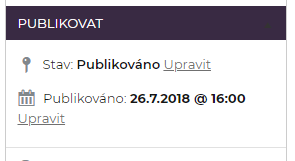 You can schedule publishing in the future (click edit):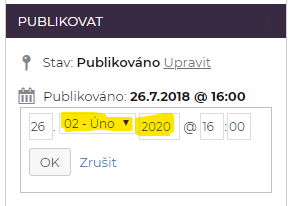 It is possible to set the expiration date of any article, ie special weekend menu valid until March 31st will no longer be from April 1st on screen display.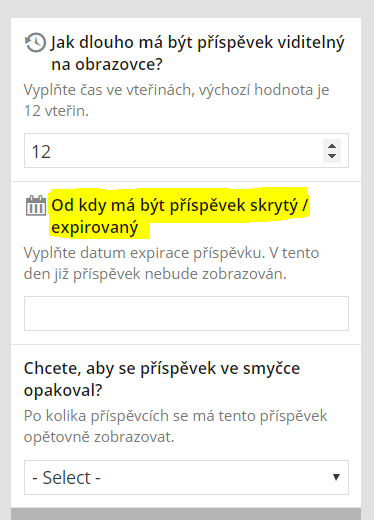 Scheduling by day of the week and by day time
Individual time can be set separately in the Time and day scheduler section the time interval and the day when the post should be displayed on the screen. With this feature, for example, you can set the weekend action menu to show only on Saturday and Sunday, on other days the post will be hidden.